.


TARA Reid is once again tipsily terrorizing the streets of New York. Pedestrians on Houston Street got an eyeful earlier this week when Reid, a passenger in a black Range Rover, decided to give everyone an impromptu peep show. "Tara was wearing a green dress and leaning out the window of the Range Rover with her new [breasts exposed], screaming her head off."

August 2, 2004 -- NY Post


Nominated by Eric Stephens
.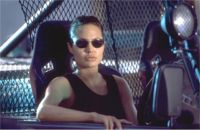 Our former "Featured Club Member" Angelina Jolie, certainly brings Rovers storming into the 21st century with her Tombraider edition 110.

Not just a pretty face (and incredible bod), this club member is a good all round sport, never shy about showing off her many Rover attributes during club activities, and like her predecessor, truly deserving of this acknowledgement.

OKRovers
.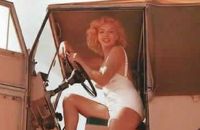 What can we say about our very first "Featured Club Member" that her picture doesn't already say? A true Rover lover! Her immaculate Series I is always kept mud free, and apart from a little sand from a casual expedition aross the Sahara on any given weekend, her trusty rag top never leaves the asphalt.

Our club member is a quiet gal, given to displaying wonderful team-spirit at all club events, and truly deserving of this acknowledgement.

OKRovers
.