.
.

Install Time: About 2 hours (not including drying time for paint)

I had David O'Brien of O'Brien Auto Performance do the install for me and I was able to watch and fetch parts. I found several advantages to having David do the work. First, it was snowing and about 30 degrees outside. Second, O'Brien's has a lift (BIG ADVANTAGE) and all the correct tools. The job was not difficult and with a little patience most people can do it in their driveway if they have access to a welder.

Before beginning this project, I would recommend running a tap through the threaded holes in the guards and mounting tabs to clean up the threads. You should also clean out the two threaded holes on the underside of the front differential, these are most likely already full of crud from offroading. The instructions included with the QT guards were somewhat generic but helpful.

The most difficult part of installing the front guard was tacking the tabs to the front of the differential while the guard was bolted up. Other than that all that had to be done was grind down the welds so the guard fits and give it a good coat of paint.

The rear guard is a straight bolt-on procedure using the existing bolts on the differential and vibration damper. There is one additional bolt (supplied with the kit) that is used to attach the top of the guard to the adapter bracket. We found it worked best to loosely bolt everything up except for the two bolts at the top of the differential. Then use a pry bar to line up the bracket and have someone start those two bolts.

I have not had a chance to test them off the road yet but they appear to be very sturdy and well made. Most diff guards I looked at only seemed to protect the front of the differential but the QT's offer a little extra protection.



Rear Diff Install - straight bolt-on
.
.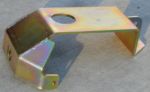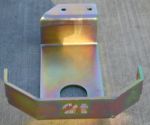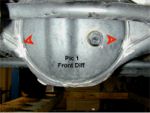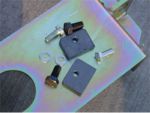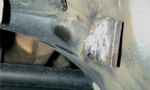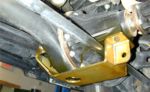 .
.