.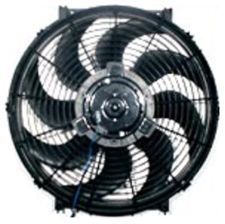 (click images for large view)




Size Matters: This is a 16" fan. Unlike other electric fans, the size indicates the size of the blade not the assembly.



Reversible push/pull blades.


High quality, long life motors.


Thin, aerodynamic profile for applications


with limited space.


Full fingerguard shroud.


16" high performance.


Super Quiet hi-flow S-Blade Design.

Note: This item is shipped set-up as a pusher fan. To use as a puller fan, undo front retaining clip and turn over the fan blade assembly. Re-attach clip and wire with reverse polarity.
.
16" HP Radiator Fan (12 Volt)
---
Following the success of our 24 volt High-Performance Radiator Fans we also offer this 12 volt 16" High-Performance radiator fan for owners of off-road vehicles with 12 volt electrical systems.

Electric fans are ideal for O.E. replacement, supplemental or add-on cooling needs. As a primary cooling source electric fans provide economical replacement for failed OE parts, with a 5-10% increase in horsepower and fuel mileage when replacing belt-driven fan assemblies. As an add-on cooling source electric fans provide increased air conditioning performance due to constant airflow across the condenser, with additional cooling in heavy traffic or while towing, or driving off-road.
.
---
.

U.S. SHIPMENTS (CONTINENTAL U.S. ONLY)

16" HP Radiator Fan (12 Volt)
Shipping
.
$129.95
$19.00 *
.

---

| | |
| --- | --- |
| * Includes sales tax for shipments within Oklahoma | . |

---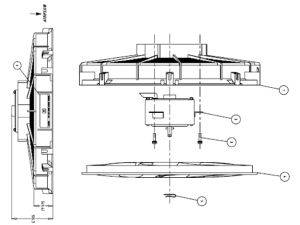 (click image for large view)
.
.