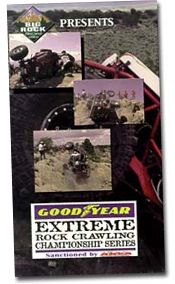 .

Goodyear Extreme Rock Crawling Championship

From the small town of Cedar City in Southwestern Utah, this event surprised many with the highest amount of rollovers to date. Drivers and spotters improving their skills put on an amazing display of talent.

Location: Cedar City, UT
Running Time: 150 Minutes
.