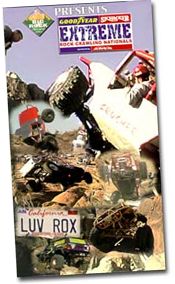 .

Goodyear Extreme Rock Crawling Championship

The kick off for the ARCA 2001 season takes you to Johnson Valley, California, home of the Hammers. The boys break out new rigs and new technology for a new season. See how rear steer is being used and witness some of the most incredible competition to date.

Location: Johnson Valley, California
Running Time: 120 Minutes
.