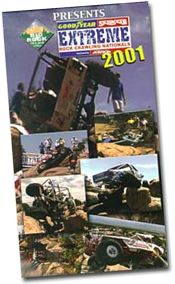 .

Goodyear Extreme Rock Crawling Championship

ARCA leads these ready to rock crawlers into the most extreme course to date. These world class competitors take it up one more notch in their quest for the crown. Team Big Rock is there every inch of the way.

Location: Cedar City, Utah
Running Time: 150 Minutes
.