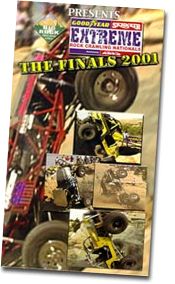 .

Goodyear Extreme Rock Crawling Championship Finals

ARCA introduced a world class course in the badlands of Choke Cherry Canyon to crown a champion for its 2001 season. Team Big Rock was there to capture the most incredible off-road images ever put on tape. You won't believe your eyes!

Location: Farmington, NM
Running Time: 150 Minutes
.