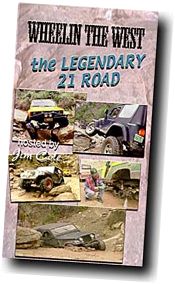 .

Colorado is a region known for its incredible off-roading and the 21 Road Trail just outside of Grand Junction, Colorado is one of the gems of this state. This video takes you through alcoves and river bottom crossings over truck size boulders all on your journey to the point of no return carnage corner all during an early spring flash flood with water depths that appear to be ready to swallow rigs whole at every turn.

Location: Grand Junction, Colorado
Running Time: 78 Minutes
.