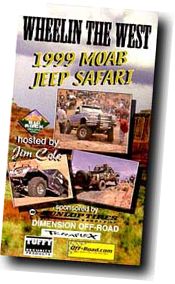 .

The Easter Jeep Safari is known through the off-road community as the largest event of its kind. This program takes you through this week long event with several trail rides and a look at one of the toughest obstacles of this area, Potato Salad Hill. If you have plans of attending this event this is a must have video.

Location: Moab, Utah
Running Time: 75 Minutes
.