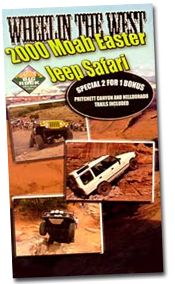 .

In this video from the famed Moab area of Southern Utah you get a bonus the running of the 4+ Pritchett and Lower Helldorado Trails shot in February of 2000 as well as coverage of the 2000 Easter event... with trails such as Cliff Hanger, Moab Rim, Metal Masher, and many more.

Location: Moab, Utah
Running Time: 94 Minutes
.