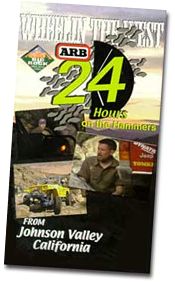 .

The Hammer Trail in the Mojave Desert is one of the most challenging trail systems in the U.S. With several extreme trails laying right next to one another. In this program a group of off-roaders set out to conquer all 7 trails in 24 hours. If they succeed they will raise money for charity. If they don't, well who knows.

Location: Johnson Valley, CA
Running Time: 115 Minutes
.