.



Recovery Vehicle Decal I


We've got the entire original collection from Jeep to Hummer recovery vehicle decals.
.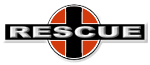 Jeep Rescue Decal


Our Jeep Rescue Decals are re-produced from the original Jeep Rescue 2004 concept vehicle logo.
.


U.S. Flag Decals


These decals are U.S. made. 5" X 3" stickers. No description or explanation required. Sold in pairs for both sides of your rig.
.