.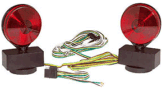 Magnetic Tow Lights


These lightweight tow lights provide full stop, tail and turn functions and exceed DOT highway standards. Strong magnetic bases with non-scratch coating.
.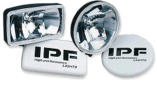 IPF Driving Lights


This IPF High Performance driving light produces a driving beam and a fog beam simultaneously.
.


Battery/Alternator Test


Ideal for both 6 and 12 volt systems, this unit tests batteries, alternators and starters on all types of vehicles.
.