.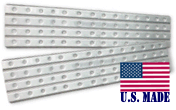 Aluminum Sand Ladders


The real thing! Aluminum pierced plating. For vehicle recovery from mud, snow, sand and most types of soft terrain.
.


Waffle Boards


Light enough to carry and handle, yet still provide the maximum in strength and durability.
.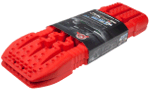 TREDs Recovery Mats


TREDs - Total Recovery & Extraction Device, are the ultimate all-in-one 4x4 & ATV (two sizes) recovery device in sand, mud, sludge, slime or snow.
.