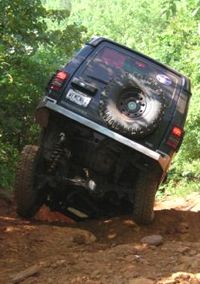 .

1997 Discovery I SE7
Description/Mods/Accessories:
Beluga Black. Got this truck used but it has every option. Was a previous 'soccer mom' truck. Now has - 3" lift, 32" tires, steering damper relocate, custom exhaust, K&N, D2 cup holders (yea baby!).


Wish List:
Cones and straps, skid plates, diff guards, hd half shafts, lockers, winch.


Goes offroad:
Yes. Really like Gilmer, TX.


Why Land Rover:
Not sure. It's a bug of some kind I guess. I do love tearing my truck up for some reason. Maybe one day I can afford this crazy lifestyle.
.