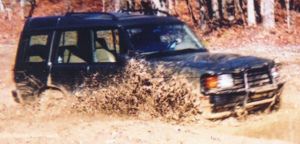 Hot Springs - Superlift ORV Park
Trail Ride - December, 2002
We had four Rovers and two Jeeps on the trip, and everybody had a real good time. The trails were in good shape, and all the Rovers did well, as did the Jeeps. No trail carnage (unless you count bumper caps), no winching, no pulls needed. Click here for trail report.